Patriots/NSBE Jr.
Virtual Summer Camp 2021
TELL A FRIEND & BRING A FRIEND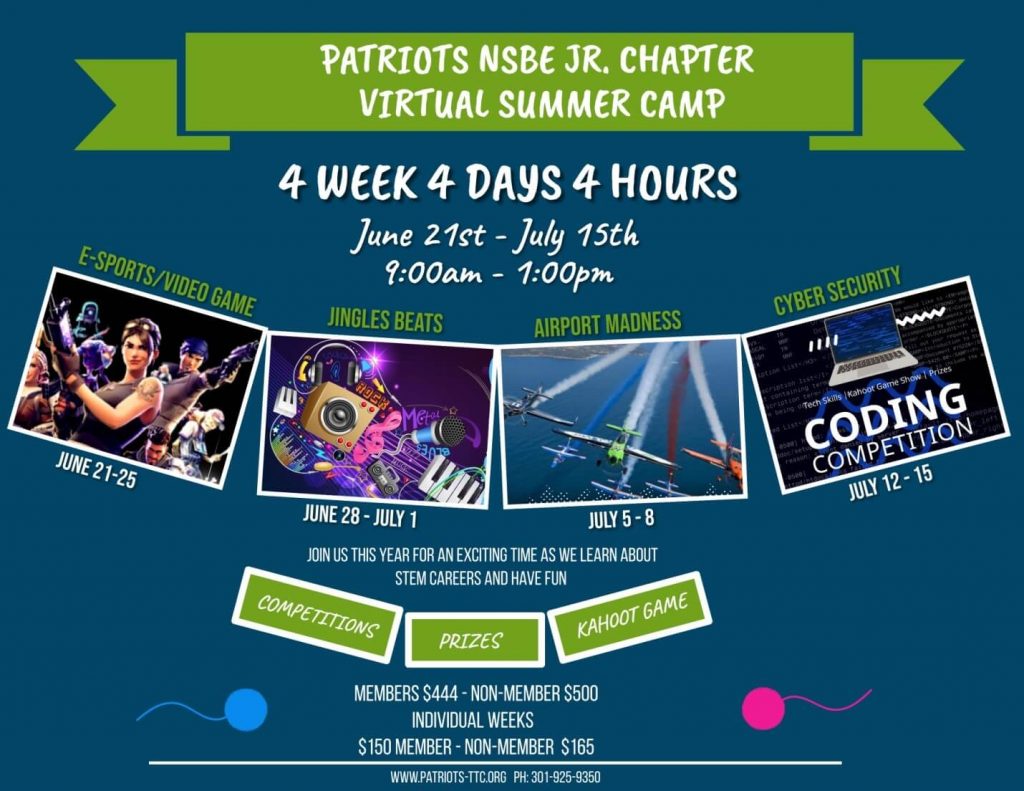 June 21 – July 16 || 9:00 AM – 1:00 PM
4 Weeks/4 Days/4 Hours
Aerospace
Cyber Security
Jingles and Beats
Video Game Design
A great opportunity for students to get in-depth knowledge about technology while enjoying interesting workshops and competitions with the chance for students to win prizes and cash gift cards.
Participants: Individual /5th to 12th Grade Students
Summer Camp: 4-Week Sessions of STEM workshops; Aerospace, Cyber Security, Jingles and Beats, Video Gaming Design provides virtual workshops and competitions to win cash gift cards.
Fee:
$444/Patriots Members with Annual Subscription
$500/Non Members
Sign up for one or more or weeks individually.
$150 per Week for Members

$165 per Week for Non-Members